3 in-demand tech skills employers want in Dublin
Wednesday June 14, 2017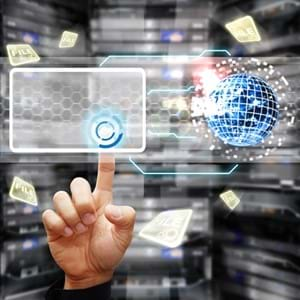 If you're looking for a new job in the technology sector and you're willing to consider relocating for it, one place you may want to look at is Ireland. Especially in Dublin, which is the nation's biggest and most economically vibrant city, there is plenty of ongoing growth in the tech sector as companies continue to move into the region and set up shop.
If you're looking for a job in the tech industry in Dublin, what skills will you need to have?
So if you're looking for a job in the tech industry in Dublin, what skills will you need to have? IT recruitment in Dublin has its own unique landscape, with particular strengths and weaknesses that have been visible across the workforce. The best way to make yourself employable is to exhibit key skills that will make you highly desirable to Ireland's top tech firms.
Here's a look at three of those skills.
1. Mastery of cloud computing
LinkedIn, when unveiling its list of the top IT skills in demand in 2016, reported that having aptitude for "cloud and distributed computing" was the No. 1 of all Irish IT skills in demand. This represented no change from 2015, as cloud has consistently taken the top spot in recent years.
It's not hard to see why cloud skills are in such high demand today. As companies begin to streamline their IT and become more efficient, having a better way of curating data is a top priority. A skilled cloud engineer can help make that happen.
2. A knack for data analysis
Taking the No. 2 spot on the LinkedIn list is a skill that's been a major driving force behind the future jobs in demand in Ireland - statistical analysis. Companies today are looking for people who know how to mine for data, analyse it and use their findings to guide the future of the business.
This is especially valuable for companies that have one eye on future growth. If you're planning to increase the size and scope of your business, it helps to have analytical minds who can help map out that growth and show statistically the scale at which it will happen.
3. Aptitude for web design
Looking at Ireland's occupation shortage list in 2017, it's clear that web design is an area where Dublin and the surrounding cities need talent, but don't have enough of it. A web presence is invaluable for any business - it makes it easier to connect with new customers and maintain high levels of engagement with old ones.
Unfortunately, there aren't enough skilled individuals working in the web design business in Dublin just yet. This is an area where the local workforce will still need to improve in the years ahead. In the meantime, it helps to have an aggressive staffing strategy for finding the talent that's out there currently.