Will Brexit give the Dublin IT market a boost?
Thursday June 1, 2017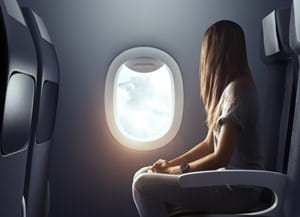 Depending on the news sources you read, no one thought Brexit would happen. Misplaced political commentary aside, the British public has voted to leave the European Union (EU), kickstarting a long and drawn out process that is continuing to have global consequences. 
The shortest possible answer to what happens next is that the decision changes everything. However, we're also heading into a bit of a no man's land. The key theme for the future is uncertainty, but it looks like we'll at least be able to offer some clarity about what might happen to European IT recruitment. Spoilers: it's good news if you live in Ireland. 
Here's what we've worked out so far
It's still not completely clear when the UK will complete the Brexit process, but most sources are guessing it to be some time in 2018. For now, that translates to uncertainty and confusion for UK businesses, but a whiff of opportunity for organisations based in Ireland. 
Ireland has already had significant success luring global tech businesses, with The Register noting that list already includes Apple, Facebook, Amazon and a host of others. There's a reason Ireland is so attractive - it has low corporation tax, an English-speaking population that's young and educated, and a membership to the EU. 

Dublin puts its hand up
However, for Ireland to be a true force on the tech landscape, it has to grow businesses internally, not just provide a home for multinational corporations. Thankfully, the mood here is certainly not one of doom and gloom, as resident entrepreneurial spirits realise that now's a good time to start attracting the tech talent that's becoming disillusioned with Britain. 
In the week following Brexit, most news outlets were uploading the article equivalents of an exasperated facepalm, lamenting the decision the British public had made. Dublin Commissioner for Startups Niamh Bushnell had other ideas, uploading a press release with the simple title of "Thanks to Brexit".
Can Ireland's tech industry unite?
The article was a call to arms of sorts, uniting Dublin-based businesses against the challenges and opportunities they're likely to face in the coming years. It's not all good news for these companies - any of them looking to scale up and into the UK have been forced to rethink what it all means - but there's hope on the horizon. There's also competition, as the announcement was effectively a wake up call for all the cities in the EU that want to be the region's tech superstars. 
"Thanks to Brexit we have a new opportunity to attract Europe's serial or first time entrepreneurs to set up shop in Dublin," Niamh says. "These people have likely never been more open to Dublin than they are right now, but they're also open to Berlin and Barcelona and Stockholm and Amsterdam."
According to Niamh, Dublin alone boasts more than 1,200 startups, making for a dense yet lively ecosystem that has global leaders in financial technology, travel technology and software as a service. 
What else might happen?
Brexit will affect many of the features that are essential for growing a region that is attractive to startups: Investment money, talent and prestige. Regions looking to replicate the Silicon Valley model depend on high-profile success, both at the startup and multinational level. So far, London's claim as the UK's tech leader is bouyed by the presence of Google, Facebook and Microsoft, but the city needs to appeal to small business too. 
With regards to talent, that word uncertainty pops up yet again. According to a survey by techUK one on every six tech hires in the UK between 2009 and 2015 were members of other EU countries. Depending on how Brexit affects immigration to the UK, this talent may look to EU member countries such as Ireland to avoid rigorous visa processes. 
To find out more about the opportunities in Dublin, get in touch with the team today.