Women in Leadership Part 3
Is Change Happening?
Tuesday March 14, 2017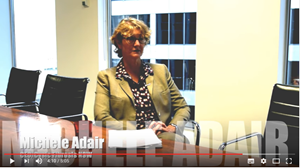 In the 8th video in our series put together to celebrate International Women's Day we talk to our panel about changes that are occurring around women in leadership positions.  This is part 3 of the Women In Leadership section of our series.
In this episode we talk to Lisa Annese, CEO of Diversity Council Australia, Louise Fleck, Director, Research Centre, Macquarie University, Roslyn Howe, Independent HR Consultant and Michele Adair, CEO of Cystic Fibrosis NSW
Check out the first 2 parts of this section here and here
Or speak to us about how we can help you build a more diverse team - we've got lots of ideas