Mate, are you OK? Addressing mental health in construction
Thursday May 25, 2017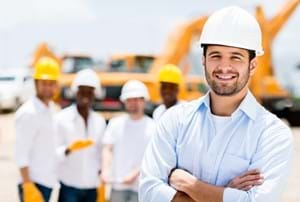 What would you do if you noticed a work mate was struggling with their mental health? With no easy solution to such a sensitive topic, it's no wonder that the construction industry's high rates of depression, suicide and substance abuse are causing a stir both in Australia and globally.
Luckily, initiatives such as MATES in Construction are providing a ray of hope for the sector, and if workers, employers and those in construction and building services recruitment get on board, it will go along way towards improving construction mental health Australia-wide. 
Around 45 per cent of Australians will face a mental health condition during their life.
The ugly truth about mental health in construction
According to a recent report from PricewaterhouseCoopers, around 45 per cent of adult Australians will face mental health issues during their lifetime. Conditions such as substance abuse are particularly common in construction, and have negative effects for individuals, employers and businesses alike. While it's a problem that extends throughout the industry, Jenny Roberts, business development manager of MATES in Construction, reveals that certain types of workers are particularly prone to mental health concerns.
"Construction workers are six times more likely to die from suicide than an accident at work. We lose a construction worker to suicide every second day, that's 190 every year," she told Pro Choice Safety Gear.
"Lower skilled workers are at the highest risk of suicide, namely operators and labourers," she said, identifying apprentices as another commonly affected group.

One organisation that is working to combat the issue is the Australian charity MATES in Construction. It provides a program that aims to reduce the rates of suicide in Australian construction, and has achieved notable success so far.Mates helping out mates
"We talk about the prevalence of suicide in the industry and analyse some of the reasons for that. We encourage people to think about what they would do if someone they knew was not well," explained Ms Roberts.
The programme educates workers about conditions and the various steps they can take, and gives them a trained "Connector" to turn to when they or a colleague are battling with their mental health.
"[Connectors] learn the skills about keeping someone safe and how to ask someone if they are having thoughts of suicide and what to do if they say yes. They are also pointed out in site induction."
Ultimately, it's vital for the construction industry as a whole to work together to improve mental health in Australia and make construction a safer, healthier and more positive sector to work in.