Why innovative recruitment is necessary for your business
Friday April 13, 2018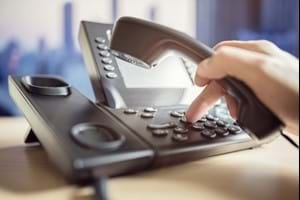 Innovation is one of the biggest buzzwords in recruitment, but there's far more to it than simply gaining an edge over the competition with a fresh approach. Instead, in our rapidly changing world, innovative recruitment strategies in Australia have become a necessity - simply for businesses to keep up! 
However, with new technologies emerging what seems like every week, there has never been a better time for businesses to up their game and work with innovative recruitment companies to secure the best talent. After all, it's not just our industry that's changing. Yours almost certainly is as well, and you'll need the right team behind you to tackle the challenges that undoubtedly lie ahead.
Innovation makes critical processes simpler and more effective.
Why innovative recruitment is important
Perhaps you're asking yourself 'is innovative recruitment necessary for my business?' If you want to secure the best talent - or any talent at all in hyper-competitive industries like the tech sector - then yes. 
Innovation isn't about change for the sake of it. It's about rising to the demands of the modern world, and making critical processes simpler and more effective. In recruitment, that means finding better employees, and finding them faster.
Innovative recruitment technology trends: 2017
Of course, this is easier said than done, which is why so many businesses that rely on highly skilled staff are struggling to find the right candidates. This may be due to a skills shortage, or it could be symptomatic of a bigger problem, such as a reputation that your business has developed for poor candidate experiences during the recruitment process. These are the areas that innovative recruitment strategies have been targeting in 2017. 
For example, the use of video makes it possible to more easily interview a large group of candidates - as they won't have to physically travel - allowing your business to scour a much larger talent pool in the event of a skills shortage. Meanwhile, moving away from automation to more sophisticated recruitment platforms eliminates the potential for candidates to slip through the cracks and have poor experiences that will come back to impact your brand. 
The most innovative recruitment agency in Australia
As you might have guessed, we're pretty big on innovation here at The Recruitment Company. In fact, we're very proud to have recently been named the Most Innovative Agency of The Year, at the Seek Annual Recruitment Awards! This is a big reward for all the hard work we've put in over the last few years, developing our unique Dashboards suite and doing our part to bring recruitment forward for our clients. 
To find out more about how we innovate, and how we can help your organisation, get in touch today.