Top Five Recruitment technologies to watch in 2018/19!
With guest writer Col Levander
Tuesday September 4, 2018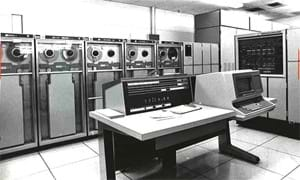 We asked our good friend Col Levander from Rec Tech Solutions to be a guest writer for us and tell us his thoughts on emerging technology within our industry.  Here is his article
As an independent advisory to the Recruitment Industry in the Asia Pacific region, Rec Tech Solutions are in the best place to review the new and emerging technology. Software companies approach us regularly to discuss ideas, obtain anecdotal opinions, their value proposition and to discuss their potential positioning in the market. There is not a week that goes by where we are not looking at some really clever software will be powering the Recruitment Industry into 2018 and beyond.
Here is our top 5 list of recruitment technologies that we predict will make an impact on our lives in 2018/19.
The latest trend of AI morphing into chat bots is extremely interesting. Artificial Intelligence has produced a paradigm shift in the way businesses operate across the globe. You can meet changing expectations of your users and audiences with the perfect mix of technological expertise and a disruption-ready approach. Melbourne based software technology company Smartsourcing have developed recruitment industry aligned robotics that will revolutionise your business through the use of artificial intelligence tech. 
Unleash the optimum potential of conversational systems to create memorable user-experiences for your candidates whilst removing onerous tasks for your teams. Experience the provision of measurable efficiencies month on month, as your new "White Labelled" robotic friend can support your candidates and back office engine room! Report Bot, HR BOT or any BOT you like can be seamlessly connected to your business systems to optimise your business.
Ratescalc  has been described as the "newest bestie" for business owners and consultants alike. Created 12 months ago, Ratescalc is a "Kick-Ass" quotation tool that helps businesses win more business at the coal face with your clients. In Australia; as we are all aware, the industrial landscape is extremely complex even for white collar recruiters in the contracting space. Ratescalc simplifies quoting and helps you  win more business and better margins eliminating risks and mistakes. Ratescalc has an impressive list of Front- Office software integration partners such as Fast Track, RDB, Salesforce, Bullhorn and many more on the way. Ratescalc is the missing link between "Operational" platforms and your Pay/ Bill function of your contracting and contingent business.
As the contingent staffing industry continues to grow with a range of new delivery models such as Task Based Outsourcing (TBO), an increased presence of Statement of Work (SOW) and of course ambiguity around Fair Work Legislation; Ratescalc is at the forefront of these changes.
It's a recent nominee for "Best Innovation" at the Global Recruiter APAC Awards in Singapore and is in our top 5 ones to watch in 2018/2019.
Talentology is an innovative new applicant screening assessment and ranking solution that will immediately focus your resources on the top candidates for your role, dramatically improving efficiency, quality and retention of placements. As a cloud based SaaS (Software as a Service), Talentology has evolved from decades of science based research, development and refinement, in-fact it's well regarded in academic circles.  Boasting qualified accuracies of up to 96%; Talentology uses proven occupational psychometric and culture evaluations, combined with a versatile job criteria screening utility, to assess each job applicant, ranking them in order of suitability. It is designed to complement (not disrupt) your existing systems and workflows, Understanding the character, human behaviour and personality traits of every applicant at a glance allows recruitment consultants to make extremely informed decisions on candidate selection.
There are some powerful forces at play that are ramping up the pressure and changing the game for recruiters and employers. These include political change, Talent shortages, diversity and inclusion agendas which for many corporates are at the forefront of their positioning to be socially responsible. Statistics and trends show globally that for our economies to grow, we need to engage with potential candidates that have English as their perhaps their 2nd or 3rd language due to unprecedented talent shortages. However, current recruitment practices disadvantage the very applicants who are most likely to represent the talent pools required to meet the coming challenges.  Until now there has not been a tool that assists recruiters in assessing a candidate English fluency.
Fluent IQ is a "rising star" Kiwi Tech companies that has developed an excellent candidate screening tool that delivers not only measurable benchmarking results but will assist your business in identifying talent that is possibly untapped or unfindable or passed over due to unconscious bias. Sourcing and screening talent are some of the most time-consuming activities recruiters take part in on a daily basis. Fluent IQ's employability test will change the world for recruiters in this space.
Want data-driven decisions to be the core of your business? This technology may retire the Samurais of Excel in our industry once and for all !
Alpha7   is a Singapore based software house, providing technology solutions to the recruitment sector. Their BI tool; Alpha7  allows recruiters and business owners to review real time data analytics based on all operational and financial aspects of their business.. Their technology uses "Micro-surfacing as the core of its platform, compiling data from your systems and presenting it multiple dashboard views for all of your teams. Not to be confused with Cube 19, Northstar or Insidesquared; Alpha7  is a true BI tool that in the authors opinion runs rings  around PowerBI. It can create unique and incredibly smart algorithms. Your business results can only improve with the use of Alpha. The application is amazing and with the use of its algorithms, artificial intelligence and data taxonomy this is a really smart piece of tech.
Col Levander has been involved in recruitment technology for many years and is one of the industry's leading voices on how it can be implemented to benefit us and our customers
Rec Tech is committed to helping our recruitment and staffing businesses become more sustainable, with an interest in the sustainability of the industry. effective and leading in the world of work through enhancing their internal and external stakeholders with technology.
Thanks for the article Col.