#Untetheredlife Part 7
Its a bitter sweet symphony this #untetheredlife
Monday September 24, 2018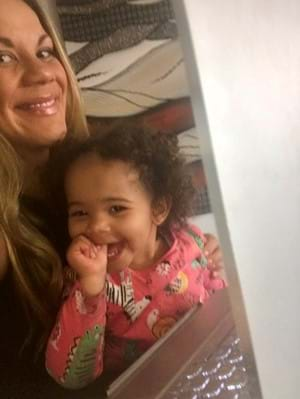 Anna Maria, the second best thing to come out of Wigan (the first being The Verve – in case you didn't get the reference in the title), talks about some of the highs and lows of being untethered.
You might say I'm a chatterbox.  Most people do.  I was worried that working from home would inhibit my need to chatter.  But #untetheredlife has massively improved my work, my home life and my health. Its been a godsend now I'm expecting my second child and it hasn't really hurt the chatterbox part of me either.
I've always been a morning person (nickname is sprite) and I feel my most energized, alert and full of ideas when I first wake Up!  Being untethered is fantastic as it allows me to start my day as soon as I am ready instead of waiting for the rest of the world to catch up!
On my tethered days, when I need to go to the office but still get to start whenever I like,  I saunter to my local Pilates class just as the sun rises.  After the class I have time to stay for a chat with the instructor and mums to be and not have to worry about frantically rushing back home to get the train or choose an outfit for work (I love clothes and have a lot so sometimes this can take up time!!) 
Working in recruitment most of my day means interviewing candidates, so it is helpful to be able to chat to candidates before they actually get into the office too - (it can be very hard and annoying for people trying to have secret conversations when they are in work).  The feedback I've have had from candidates is that they like this too 
On my unterthered days, when I work from home, my typical day looks like this
5:30 get up 
Meditate 
6:00am Pilates's 
7-2pm - crank out the interviews! (A few healthy snack breaks inbetween! - I do find that an unexpected downside to being untethered is that I eat lots more as my home office is a lot closer to the fridge! 
2-3 take a break, step away from the screen - get some fresh air
3-5 catch up with clients
5pm walk down the road to pick up my daughter from day care – have time to chill out and relax on route instead of me and the bump battling it out on the train for a seat! Arriving happy and ready for toddler and teacher chat
As I am currently expecting our 2nd baby it is super helpful to be untethered for all the midwife and doctors appointments too.  I find that working at my own pace in my own space reduces my stress levels which is obviously a bonus for pregnancy. 
The main upside to working untethered is that I find that I am super productive, I don't get distracted by my inherent chatterbox tendencies to chat and gossip or distract others!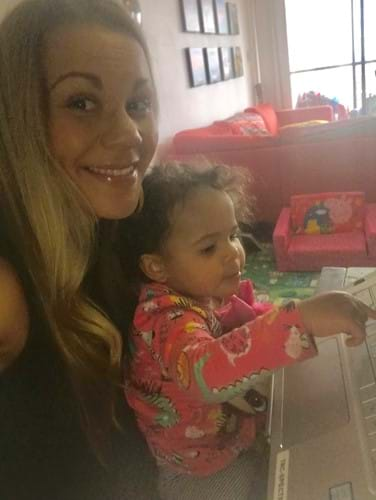 I'm a people person. I love being in an office and absolutely love nothing more than chatting and cackling with my colleagues! (Especially now as a Mum of 2 I get out less so like to Maximise and live vicariously through the gossip of others!) When TRC first rolled out the concept of untethered I was vocally sceptical. I thought I would miss the social aspects of recruitment.  However its been handled well so I now get all the benefits of flexibility without losing the social aspects I love about recruitment.
In conclusion untethered is great as it allows me to work to maximise my own natural energy and rhythm and to do the most work when my energy is high and I am feeling the most productive!
And best of all?  I might be a million different people, one day to the next, but I still get to be a chatterbox 3 days a week.