5 Things You Need to Do to Prepare for a Video Interview
Wednesday August 28, 2019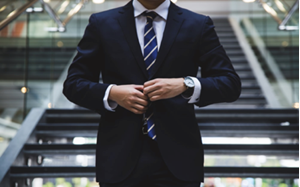 5 Things You Need to Do to Prepare for a Video Interview
Video interviews are becoming increasingly popular with today's advancement in technology. More employers now realise how convenient this is for streamlining their hiring processes.
Preparing for a video interview differs in some ways to a face-to-face interview. Here are the five most important things to think about to be well-prepared.  
Prepare your surroundings
Your interviewers will be able to see your surroundings and hear any background noise, so choose your location wisely. Sit where you can speak freely and not feel uncomfortable with others listening in.
Choose a location that is not visually-distracting with adequate natural light if possible. If the room is too dark, consider placing a light behind the screen positioned towards your face. Ensure the angle of the light does not cast shadows onto your face. Conversely, if the room is too bright, add a partition to the room or draw the blinds to block the sunlight.
Remember to turn off your phone before the interview to minimise potential disruptions.
Do a technical check
Once you've chosen your location, do a technical check of all the equipment. The last thing you want to happen is the video lagging, freezing or cutting out. A high-speed internet connection will be required for video to run smoothly.
Webcam positioning is important. It should be eye level so that you're not looking upwards or downwards during the interview. If required, elevate your laptop, so you're seeing eye-to-eye with your interviewer.
Test the audio and make sure there is no lag between the audio and the video. Trial your setup by calling a friend.
Think about how you look on camera
Since the interview is not face-to-face, it's easy to forget your interviewers pay more attention to your facial expressions and reactions. Eye contact is very important. It shows you are listening, interested and engaged with what they have to say. Keep eye contact throughout the interview.
Be cognizant of your posture during the interview. This will allow you to appear confident, even if you're riddled with nerves. It's easy to tell if you're slouching on camera. Avoid fidgeting as it can be distracting for the interviewers. Nod and smile every once in a while to show your engagement and understanding of their questions.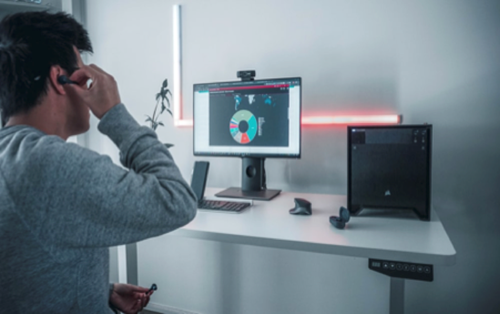 Photo credits: Unsplash
Dress professionally
This is a job interview, so dress to impress. You'll want to give your interviewers a good first impression. Furthermore, a professional outfit will give you more confidence during the interview.
As for colours, avoid whites as they will appear bright and distracting on camera. Blacks may cause your face to appear washed out and overexposed. Furthermore, bright reds and pinks can reflect and give your skin a red tint, whereas prints can appear too distracting on camera. Opt for light to medium block colours. If you wear glasses, check there is no glare when you're on camera. Adjust the lighting if necessary.
Treat it like a face-to-face interview
Do everything you would do to prepare for a face-to-face interview. Think about how you would answer potential interview and situational interview questions. Find a friend to do a mock interview with you. This will test whether you can answer these questions under pressure.
Be sure to research your potential employer. Look through their website, especially the 'about us' section. A common interview question is "what do you know about the company, and why would you like to work with us?" 
Interviews aren't meant to be a piece of cake. After all, they're set up to appoint the best potential employee to their company. Take the time not only to prepare for the questions themselves but also the setup.
Cloe Matheson is a freelance writer from the beautiful city of Dunedin, New Zealand. Cloe's passion for writing means you'll often find her hidden away in a café writing and editing content for numerous blogs and sites, including Crombie Lockwood. Learn more about Cloe and her work here.