How to promote your company culture to attract new talent
Guest writer Cloe Matheson talks about how to communicate your culture
Tuesday May 14, 2019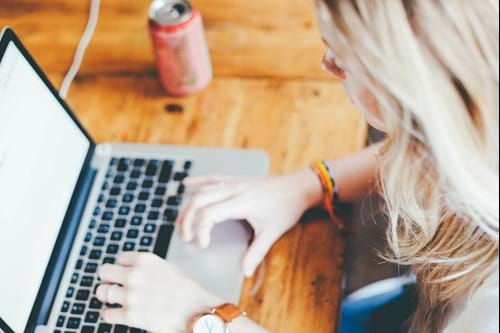 Image source: Pxhere
The importance of a positive company culture has been growing in recent years. As we further integrate work with our personal lives, our workplaces need to be places we want to spend time. But what exactly is company culture? Consider that 'culture' is generally understood to be fostered across regions and countries. However, it is also fostered in communities and workplaces. Company culture, then, is the way people interact and work together within a workplace. It includes the values, behaviours, and goals that are accepted by employees.
It's known that most employees stay in a company because they enjoy both their work and the work culture. Clearly, emphasising your company culture is a great way to attract new talent. But what are the best ways to promote the best of your workplace culture to potential employees?
Have a strong digital presence
It's more important than ever for your company to have a digital presence. Keep your company website polished and up-to-date. It will often be the first point of contact for interested job seekers, so it needs to be appealing. Post regularly on social media using hashtags that will reach your target audience. These posts should reflect the way your company operates and be true to its mission. If your business is on review sites, it's worth managing people's opinions. You may not be able to delete negative reviews. However, you can respond gracefully and possibly change any negative opinions from readers.
Pick your interview style
There are dozens of ways to interview potential employees. You'll want to choose one that aligns with your company culture. A panel interview with multiple interviewers? An unstructured interview, which may involve questions about hobbies and interests? Perhaps even an extreme interview? Here, candidates answer questions designed to test their ability to think quickly. Your interview style should give your interviewees a glimpse into the company culture. By the end of the interview, they should also have an idea of what it would be like to work with you.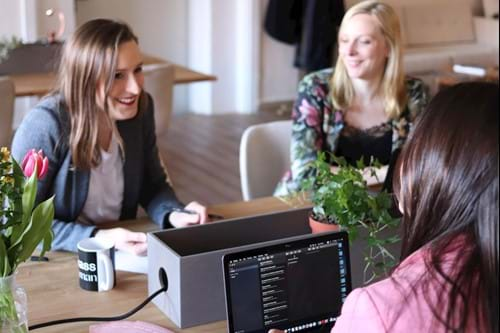 Image source: Pexels
Be open at the interview
If an interviewee asks questions about your company, be open and candid with them. They should know what to expect should they accept the job. Additionally, remember that people like to feel like they're making a difference. Explain to interviewees how their work will impact the firm. Include, too, the possibility of career growth and the benefits they'll receive. If they take the job having understood precisely what it entails, they'll be more likely to stay long-term.
Be flexible in your recruitment process
In the age of the internet, you're no longer limited to hiring employees from your company's area. If an employee requests a video interview, for example, why not indulge them? Offering to host a video interview will show that your company is innovative and modern. There are also plenty of other ways you can encourage flexibility. Allow for candidates to choose interview times outside the traditional 9-5 period. Understand that a candidate will be anxious to hear the result of their interview, and don't hold them up.
Show potential employees around and let them meet the team
What better way for candidates to understand if the company culture is a good fit? Letting candidates meet their potential future co-workers will show them the company culture. Instead of just hearing about it, they'll be able to experience it for themselves. They could also be given the chance to ask less traditional questions. Showing a candidate around will allow him or her to visualise what it would be like to work at your company. This way, you can be sure that you're giving them a genuine insight.
Author's bio:
Cloe Matheson is a freelance writer based in Dunedin, New Zealand. When she's not penning articles for blogs, sites and business including Crombie Lockwood, you'll often find her sitting by the window with a book in hand. See more of Cloe's work here.