Why Australia has become a FinTech hub
Thursday February 7, 2019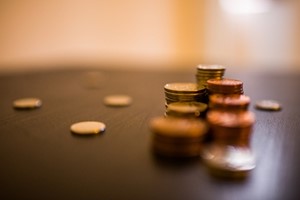 One of the most important IT&T industries in Australia is FinTech. Over the last several years, we've seen this sector rapidly expand, making the country a global hub for innovation and disruption within finance. Best of all, the companies in the industry are only continuing to grow, with the latest EY FinTech Australia Census revealing a median revenue growth rate of 125 per cent for 2018. This bodes incredibly well for the future, and highlights the fantastic opportunities on offer for talented IT&T professionals looking to work in Australian FinTech, as well as the companies that hire them.
To make the most of these opportunities however, it's vital to understand why Australia's FinTech industry is booming, and what to expect next.
The latest EY FinTech Australia Census revealed a median revenue growth rate of 125 per cent for 2018. 
Australia: A global FinTech hub
The two leading lights of Australia's FinTech industry are Sydney and Melbourne, which have quickly become meccas for companies looking to plug into an existing technology framework and take advantage of its benefits, while retaining ties with countries as diverse as Canada, the UK and Japan. Sydney in particular is growing into a position where it can challenge Singapore as the FinTech capital of the APAC region, currently hosting over 60 per cent of the country's financial technology companies. 
An enormous part of Sydney's appeal to FinTech businesses is its huge population, as well as the wealth of tech accelerators and incubators that are well positioned to support growing startups. In addition, Australia's large, tech-savvy population makes the country an ideal location to introduce new products before rolling them out on the international stage. 
What's next for Australian FinTech?
While Australian FinTech performance has been strong over recent years, the data suggests there is still huge untapped potential. A recent report compiled by the Committee for Sydney and KPMG found that the country has the resources, talent and infrastructure to become the global leader in emerging fields such as payments, regulatory technology (RegTech) and blockchain, thanks in part to healthy government policies that provide the perfect environment for expansion and innovation. 
In order to capitalise on this potential, it's vital for Australia's FinTech businesses to have access to the best employees, from within the country and overseas. New recruitment technologies are vital here, making it possible to quickly identify, interview and secure top talent.
That's where The Recruitment Company comes in. To find out more, candidates and employers can get in touch with us directly to start taking advantage of Australia's booming FinTech sector.