Asbestos purchase and demolition scheme accepted
Friday July 24, 2015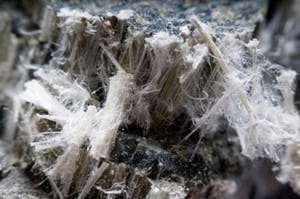 Asbestos exposure has been a constant threat to the health of workers and the general Australian public for many years now. As such, every state government is working hard to minimise this threat and ensure that fatality rates remain as low as possible. 
It is then pleasing to report that the NSW state government has accepted all the recommendations of the Loose Fill Asbestos Insulation Taskforce. As part of its final report, the government will begin the process of purchasing and demolishing NSW residential properties with loose-fill asbestos insulation installed.
The buy-back scheme is completely voluntary, but is recommended to all property owners whose land has tested positive for the deadly fibres. Under the scheme, the government will be in a position to purchase both premises and land or just the building itself.
Property owners have until August 1 2016 to register their interest with the local government to get involved in the sample testing program.
"Ensuring the health and safety of NSW residents is our top priority. This package will provide safety, certainty and support for our citizens and an enduring solution to the problem of loose-fill asbestos insulation," Minister for Finance, Services and Property Dominic Perrottet explained.
The program, overseen by the newly created Loose-Fill Asbestos Implementation Taskforce, has a number of tasks to completed to continue to campaign against asbestos in NSW. This will include producing a public register of the state's asbestos affected properties, identify asbestos risk on planning certificates and introduce a hazard labelling system.
For businesses involved in construction, these types of programs come with the danger of asbestos exposure. As such, it will be important to recruit professionals who have the OHS skills and knowledge to help all members of your team on site.
To begin this recruitment process, contact the expert consultancy team at The Recruitment Company. 
By Jen Roberts