Social media recruitment: What do candidates need to know?
Friday July 24, 2015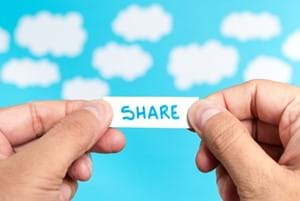 Ah, social media.The technology that connects our distant friends and family and allows us to show off our sunny holiday snaps. However, online networks aren't just purely for fun - recruiters are actively trawling these sites for professional reasons.
According to the results of a recently published CareerBuilder survey, the number of employers using social networking sites for research is increasing. More than half (52 per cent) of the 2,000 hiring and HR managers admitted to this, up from 43 per cent in 2014 and 29 per cent in 2013.
Interestingly, 76 per cent of IT hiring managers said this was a part of their recruitment process. This industry was by far the most likely to use social media in this way.
Rosemary Haefner, chief human resources officer at CareerBuilder explained job seekers shouldn't be surprised by this trend.
"Researching candidates via social media and other online sources has transformed from an emerging trend to a staple of online recruitment," she said.
"In a competitive job market, recruiters are looking for all the information they can find that might help them make decisions."
What can ruin your chances of an interview?
It is important to note that the absence of a social media profile could do harm as well - 35 per cent of hiring managers wouldn't offer a job interview without this information.
Nonetheless, there is a lot of content that a hiring manager would consider inappropriate would be considered inappropriate to a hiring manager. According to CareerBuilder's survey, provocative photographs (46 per cent) was the most common issue. This was followed by alcohol or drug use (40 per cent), statements about previous companies (34 per cent) and poor communication skills (30 per cent).
Ms Haefner had some suggestions for prospective employees.
"Rather than go off the grid, job seekers should make their professional persona visible online, and ensure any information that could dissuade prospective employers is made private or removed," she said.
For more career advice or if you are interested in changing roles, contact the expert team at The Recruitment Company today.
By Geoff Millar