Construction opportunities heading back to school
Sunday March 22, 2015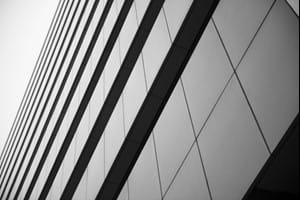 Sydney's oldest university will undergo a major $1.4 billion upgrade which will expand both the economy and construction jobs.
In a February 27 media statement, Minister for Planning Pru Goward announced that the concept proposal had been approved for work at both the Camperdown and Darlington campuses. The new education facilities will mean that the university is able to cater for close to 10,000 more students, as well as provide additional accommodation for another 4,000.
The Campus Improvement Program will create 15,000 jobs during the construction phase with 400 full-time employees at its conclusion.
Ms Goward explained why this type of project is important to the state.
"The University of Sydney is part of our $15 billion education sector, and is world renowned for its quality education standards," she said.
"Our universities in NSW are in high demand, both domestically and from around the globe. It is critical that our exceptional education facilities can grow to cater for that demand."
What will be built?
Sydney University's growing student population and diverse offerings mean there isn't a lot of space available anymore. As such, the Campus Improvement Program will see a wide range of new education facilities built. 
This includes lecture theatres with state-of-the-art technology, classrooms, and laboratories. However, there is also a focus on infrastructure such as car parking, public open spaces and administration facilities.
Although the plan has just gained approval, construction won't begin for a couple of years. Ms Goward explained that this is part of a wider plan for a growing Sydney.
"The approval means the university can play a major role in providing the world-class education facilities that are essential to the competitive Sydney of the future that our metropolitan growth plan envisages," she concluded.
For more information about construction roles or the state of the industry for job seekers, contact the recruitment experts at The Recruitment Company today.