What are the benefits of innovation?
Sunday March 22, 2015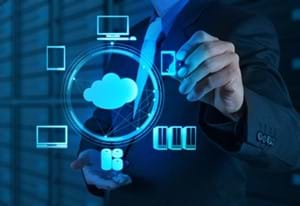 Innovations such as cloud computing and data analytics are sweeping across the world at a fast rate. However, it is the mark of a smart and progressive business that it can pick up on these trends and ensure they lead to sustainable growth.
Based on the findings from Microsoft Australia's Culturing Success report though, not enough businesses are embracing innovation and using it to their advantage. The internet giant polled more than 500 small and medium-sized enterprises (SMEs) and found that seven out of 10 aren't reaching their full potential because of their attitude towards workplace innovation.
Managing Director of Microsoft Australia, Pip Marlow noted that innovation was vital to the success of businesses both large and small.
"However, our research reveals that many businesses find it difficult to develop a culture of innovation because of barriers including working in silos, fear of failure, employee distrust and poor collaboration," she said in a March 17 media release.
Separating the contenders from the pretenders
Microsoft categorised the SMEs based on their attitudes towards innovation. The largest group was described as innovation cruisers (43 per cent). These businesses like the idea of innovation, but lack the motivation to actually make changes.
A total of 33 per cent of SMEs are innovation leaders - adept at responding to changes, opportunities and threats in the market.
Unfortunately, 24 per cent were noted as laggards, businesses with very little desire to change what they were doing.
Benefits of innovation
Technology innovations such as cloud computing can make a big difference to business outcomes. In fact, 39 per cent of leaders are enjoying a faster rate of growth than their entire industry. This compared to 24 per cent of cruisers and 23 per cent of laggards.
Additionally, these businesses recorded better performance in a range of parameters, including total revenue, market share and staff satisfaction.
Contact The Recruitment Company today to find out how recruitment can play a critical role in turning your business from a laggard to a leader.