Construction set to soar in Queensland
Thursday March 19, 2015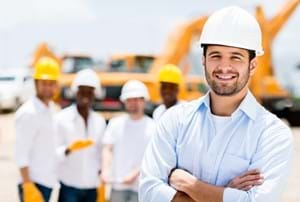 For many years, the Australian construction industry has performed below expectations as a result of poor consumer confidence and a fluctuating dollar.
However, it seems that 2015 will see a busy year of home building in one state in particular - Queensland.
According to a recently released media statement from the Housing Industry Association (HIA), the Sunshine State has experienced a 13 per cent rise in detached home construction over the past 12 months. In fact, total state dwellings approved are up 10 per cent since last January.
HIA Executive Director Warwick Temby explained that all regions are set for growth except Mackay.
"Home building will be making a significant contribution to growth in the Queensland economy over 2015 and also to growth in Government revenues from the taxes and charges that apply to home building," he said.
"The three components of the home building industry, namely detached homes, multi-units and renovations, are moving differently across the state based on the January building approval figures."
What regions are experiencing strong growth?
Mr Temby highlighted two regions of real note. Firstly, the Gold Coast which has seen a 51 per cent rise in detached home approvals, 137 per cent in multi-units and 103 per cent in total dwellings.
Secondly, greater Brisbane with a 30 per cent increase in detached home approvals since January 2014.
As a result of more building approvals across Queensland, Mr Temby said that there will be more work available for construction and engineering professionals.
Queensland is not the only state that is experiencing this type of growth with Victoria and New South Wales construction also increasing.
If you are a construction professional or an engineer looking for work, contact The Recruitment Company today. Our consultants are up-to-date with industry trends and can provide you with the information and tools to find your perfect role.