Engineers to prosper with new WA stadium
Friday March 20, 2015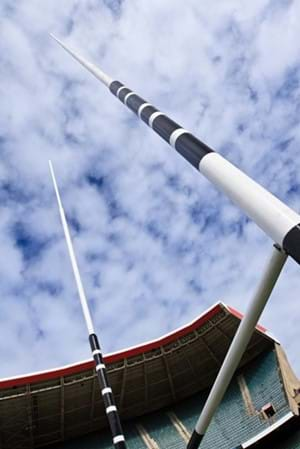 NSW engineers will understand the benefits of quality stadium infrastructure. In the past 20 years, many new stadiums have been built in the state mostly thanks to the 2000 Olympics and the many codes that feature regionally.
With this in mind, it is pleasing to report that Perth's new stadium project is progressing nicely. In fact, a local company has recently been awarded the contract to supply and install the more than 14,000 tonnes of structural steel. This follows a similar announcement a couple of weeks ago when another construction company won the tender to supply the formwork and concrete.
Commerce Minister Michael Mischin noted the shear number of tenders that will be awarded for the project.
"More than 100 tenders will be awarded during the stadium's three-year construction phase and 5,700 workers will help build this world-class sporting facility," he said in a March statement.
"This will not only change the way we watch sport, it is also generating huge economic and employment benefits for the WA economy."
Construction started at the site in December and is expected to take three years to complete. Stadium officials are hoping the structure will be ready to host the West Coast Eagles in the 2018 AFL season as well as be an alternative venue for the Western Force and Perth Glory.
With the project ongoing, it highlights the importance of engineers and other professionals remaining alert to the prospect of work. A project of this size can require months or even years of work in the industry.
TRC Group specialise in placing engineers and construction professionals into sustainable roles. If you are interested in learning what projects are available at present or need assistance finding your perfect career, contact our expert team today.