Urge to get websites mobile friendly
Friday March 20, 2015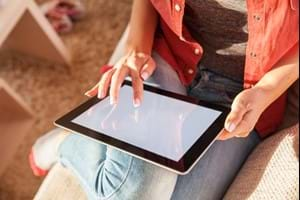 Technology has meant that consumers have internet access nearly everywhere they go. As a result, there has been a shift away from desktop computers and towards tablets and mobile devices.
For businesses, this means making their website mobile-friendly is more important than ever. However, with a major Google update set for next month, organisations need to get around to this in a hurry.
From April 21, businesses that don't have mobile or responsive websites might see their traffic drop between 20 and 30 per cent., according to SmartCompany. This is because Google is looking to reward websites, through rank, that can cater to a wider audience.
In the past, Google has penalised companies that use techniques such as cloaking and buying links. Improving search engine optimisation (SEO) for businesses is seen as an important process for the internet giant as more consumers switch to tablets and mobile devices with smaller screens.
According to Google in a February 26 blog post, the change will make a significant difference to mobile searches.
"Consequently, users will find it easier to get relevant, high quality search results that are optimised for their devices," Google said.
"Starting today [February 26], we will begin to use information from indexed apps as a factor in ranking for signed-in users who have the app installed. As a result, we may now surface content from indexed apps more prominently in search."
Google also offered information for web developers about how to make their site mobile-capable. The internet giant directed developers to test their progress to ensure they aren't affected next month.
Web design has certainly come a long way in recent years so it's vital for any candidates to be up-to-date with the latest industry news. This way, they can be an asset to businesses looking to improve their SEO value.