Financial businesses eager for cloud solutions
Sunday March 15, 2015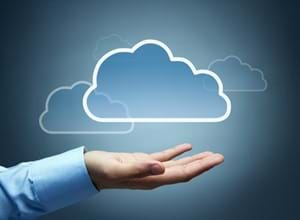 Financial organisations such as banking, insurance and investment firms are the latest to show their intentions towards cloud computing.
Based on the findings of the recently released survey How Cloud is Being Used in the Financial Sector, it seems many could be in the market for an IT contractor in the coming months.
The survey, conducted by the Cloud Security Alliance (CSA), polled more than 100 professionals from across those three industries to understand the increasing desire to have cloud computing part of their network.
How rapid is the cloud computing trend in these sectors?
The Cloud Security Alliance report that 61 per cent of respondents are currently in the midst of planning a cloud strategy. In fact, 39 to 47 per cent want a mix of different cloud networks such as in-house IT, private and public systems.
Additionally, 18 per cent of financial businesses are planning on a purely private cloud network.
CEO of the CSA Jim Reavis explained that this is a positive sign for the industry as a whole.
"The results of this report are insightful into understanding how the financial services industry is progressing in terms of cloud adoption and how cloud providers can best serve their interests and needs," he said in a March 5 media statement.
"We hope that cloud providers and financial institutions can use this as guidance to help accelerate the adoption of secure cloud services in the financial industry."
Why are financial businesses pursuing cloud networks?
The report also released details on why financial firms want to establish cloud computing. The most common answer was flexible infrastructure capacity (68 per cent). This was followed by reduced time for provisioning (63 per cent) and customer relationship management (46 per cent).
For cloud projects to run smoothly, financial businesses will need to contact a recruitment provider for an IT specialist. This means the project is efficiently implemented and there is an ongoing support point.