Survey: Increasing pressure on project managers
Thursday March 19, 2015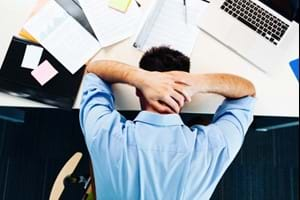 Project managers undoubtedly have many aspects to deal with when working through an IT project. From planning, recruitment, concept implementation and risk management, the list can go on and on.
It is then no surprise that according to the results of a recent survey, project manager workloads have increased significantly over the past 12 months. Document control business Workfront polled close to 400 project managers to find out what pressures and stresses they were under on an everyday basis.
More than half (55 per cent) of the project managers confirmed that their workload had grown considerably. This figure is ever more damming as 38 per cent have had to turn down additional opportunities , work longer than contracted or outsource aspects of the project to other businesses.
What is the problem?
Based on the results of the survey, the main issue is that project managers are wasting time on updating project statuses rather than the project itself. In fact, 27 per cent of respondents noted that "project information scattered across too disconnect tools" was their major issue. This leads to delays or even projects failing.
Director of Enterprise Solutions Team Go-to-Market Shawn Dickerson explained the need for change in the industry.
"The survey shows that project managers are slammed like never before," he said.
"Too many tools, cumbersome spreadsheets, Agile transformations, and manual status updates are constantly stealing their focus from the things that matter most."
Silver lining
This survey suggests that businesses need to find a way to manage project manager's workloads over the coming year. However, if this can be achieved, then they can expect an employee who is committed to the organisation.
A total of 82 per cent of the project managers involved in the survey had been working in their role for more than five years. Additionally, more than half (53 per cent) had been there for longer than 11 years.
For more information about project management recruitment, contact The Recruitment Company today.