Keeping up with the project management space
Thursday November 5, 2015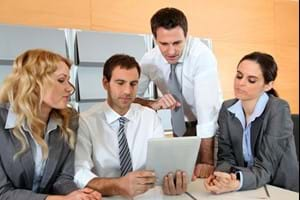 Project management is one of the most challenging yet invigorating roles within the IT space in Australia. With such a heavy focus on innovation and agility across all industries, these kinds of professionals are instrumental in spurring organisational change, whether this is in the public sector or within private enterprises. 
Here are some of the latest developments within the world of IT project management.
DevOps opportunities continue to rise
The demand for workers who have a strong knowledge of DevOps is holding steady across Australia. Here's a recent video blog that delves deeper into what DevOps specialists can bring to organisations.
The aforementioned report from Puppet Labs also explored how leaner management can lead to better performance outcomes in IT as well as among employees.
For project managers, there are three components to satisfy to successfully implement this.
The use of work-in-progess limits to drive process improvements
Adopting visual displays to monitor productivity
Making the most of IT architecture monitoring tools in decision making 
Through these factors, project managers can lower the level of burnout, increase throughput and stability in IT systems and develop a performance oriented culture within the workplace.
CIOs leading the charge of innovation
When it comes to managing innovation, CIOs are making good progress in Australia. According to a survey conducted by Gartner, 52 per cent of these CIOs are leading digital transformation in their business, with revenues expected to grow from 14 per cent of total revenue to 32 per cent by 2020.
Project management is one of the biggest skill gaps in Australia.
However, despite the positive outlook, Gartner also highlighted that project management is one of the biggest skill gaps in Australia that is holding back further growth. Businesses may require specialist IT recruitment services to help spur digital transformation. 
Having strong role models within the IT sector  is always a good motivator to upskill and the recent winners of National Project Management Achievement Awards set a great benchmark in this field. 
Telstra and the Queensland Department of Science, Information Technology and Innovation took away the prize for the ICT/Telecommunications section. The two organisations developed the Government Wireless Network for the G20, which offered improvements for emergency services in the region.
Through better use of narrowband data communications and enhanced digital radio voice, Queensland police, fire and ambulance services will be able to utilise technology for increased collaboration and safety.
With the right project managers behind you, the scope of improvements is ever expanding and new heights are easier to reach.