Recruiters recruiting themselves
Wednesday April 27, 2016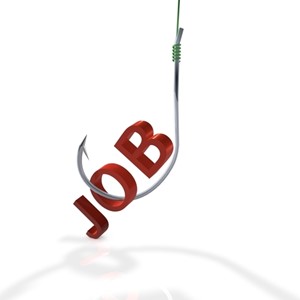 Although filling jobs is our specialty, job searching can be just as complex for us recruiters as it is for everyone else. Consequently, it is important for recruiters to know the best ways to approach the job hunt.
So, if you are looking to join a Sydney recruitment agency, here are our top tips for employment success.
Knowing your priorities and doing your research will help you to find agencies that are a good fit for you.
1. Understand your priorities
The first thing you should do is decide what is important to you, and make sure you understand what that really means. For example, if you value company culture, you need to know what you think makes up a good culture, how you'll fit into it, and what to look for.
The Houston Chronicle says that there are several ways to assess the culture of a company, including their dress code, the office environment, and their business values.
2. Do your homework and narrow it down
One of the most important steps you can take early on is to research the companies you are interested in to find out if they're a good fit. There are several areas of a company you can look in to, including the team members, values and services listed on their website, their brand, market presence, points of difference, and their company culture.
This will help you to get a better understanding of the agencies and narrow down the list. Additionally, Glassdoor states that you will also be better prepared for an interview.
3. Capitalise on your Rec-to-Rec
If you are utilising a Rec-to-Rec, don't forget to make the most of their services. They can be an excellent source of insight on specific agencies, as well as the conditions of overseas markets you are unfamiliar with.
Come to the interview ready with what you want to know.
4. Prepare questions
A great way to impress during an interview is to come ready with questions that will demonstrate your interest and obtain more information. Forbes suggests a number of things you could ask, such as:
Can you tell me about plans for future growth?
Can you describe your ideal candidate?
What is your favourite thing about working here?
5. Be proactive
Lastly, being responsive and accessible is essential to improving the outcome of the hiring process. A survey by Reed.co.uk revealed that 82 per cent of recruiters said it reflected well on a candidate if they took matters into their own hands and followed up after an interview. This proactivity will demonstrate your enthusiasm for the position and you may have a better chance of getting an offer.
For more information on your recruitment career, contact The Recruitment Company today. #areyouoneofthe13percent