3 traits of a good recruiter [video]
Friday August 5, 2016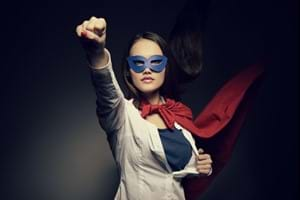 Hello, and welcome to The Recruitment Company video blog.
A good recruiter is an important asset to companies and job seekers alike, as their ability to match the right candidate with the right vacancy is invaluable to the success of business practices.
There are certain traits that make a recruiter great at their job. Listening skills are essential, as paying attention to the unique needs of your client will help to promote a good outcome from the recruitment process.
Having tenacity is a big advantage, as sometimes it can take a bit of perseverance to get the right result when matching job seekers and businesses.
Lastly, a good recruiter should not be afraid to get on the phone and reach out to people - if you are proactive and go the extra mile you will stand out from others in your industry.
Do you think you've got these traits?  If so why not look into what it means to be part of the TRC family.
#areyouoneofthe13percent