How to get sponsored to work in Australia as a recruiter
Wednesday June 29, 2016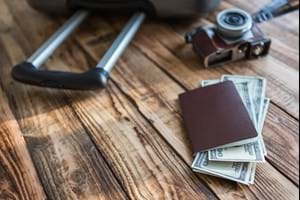 Are you thinking about moving your recruitment career to Sydney? Relocating can be an exciting step for recruiters, as it can both widen your job prospects and offer you a positive lifestyle change. However, before you pack your bags, there are several things you need to know about getting a 457 visa.
Here are three things to check before you can start looking into your Australian 457 visa.
A 457 visa gives you the permissions you need to work in Australian recruitment.
1. Check you have enough experience
The first thing you should do is make sure you are eligible to get a 457 visa. There are several requirements you need to meet in order to qualify.
What you need is the right education and expertise for the position you are applying for. To be sponsored as a recruitment consultant, you will either need a relevant degree qualification coupled with transferable experience, or a minimum of five years of specific industry-related experience, with references to support this.recruitment professionals.
Additional criteria include English language competency and good health.
2. Find out if you will earn enough
Your salary is another important part of obtaining a 457 visa. The Temporary Skilled Migration Income Threshold was introduced by the Australian government to ensure that migrants are able support themselves and will not depend on the state to survive. In order for a visa nomination to be approved, the market salary rate of the prospective job must be enough to satisfy the threshold. 
The threshold for a recruitment consultant position is currently approximately AU$54,000. If you are looking at roles paying less than this then you are unlikely to be successful in a 457 visa application.

Lastly, the most essential aspect of the 457 visa is securing an employer to act as a sponsor. You need to be sponsored by an approved business that cannot find an Australian citizen or permanent resident with the skills to fill the vacancy. Your potential employer must already be, or must become, an approved sponsor and then nominate you for the position prior to you applying for a visa. They must themselves meet a set of criteria to be in a position to nominate you.3. Get an employer to sponsor you
It is also important that you find the right Sydney recruitment agency for you. At The Recruitment Company, we can offer our employees a number of benefits including flexible work, a business casual environment, and a great company culture. If you'd like to hear more about moving to Sydney to work for us, check out our vacancies or contact me to chat about your recruitment future. Regardless of who you choose, good luck with your move and hopefully see you for a beer at the Opera House.