Acing the interview - Tip #5: Dress for success! [Video]
Wednesday March 2, 2016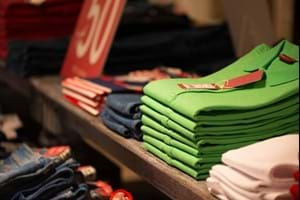 In the fifth video of our 10 part series, Acing the Interview, we talk about choosing what to wear for the interview. For more recruitment advice, keep an eye out for other great tips on our blog!
---
After securing the interview, it is important to prepare as best you can. This includes selecting a presentable outfit that will have you looking your best.
While business wear was fairly standard back in the day, many companies now have their own unique styles and level of formality. If you are unsure of the dress code, you can always ask your recruiter for some guidance. This will also show your attention to detail and initiative. For the most part, you should try to match the level of formality to the dress code within the business.
In all cases, you should err on the side of smartness. For men, a well-tailored suit will always make you look sophisticated. Chose neutral colours such as black, navy or grey and show some personality with a favourite tie, if this suits the dress code.
As for women, there are many options to choose from, but it is best to keep it simple. Pairing a pencil skirt or pants with a blouse or well-fitted top is a good way to go. Top it off with a smart blazer.
So dig deep in the wardrobe, iron everything and you'll be ready to give the best impression from the moment you walk through the door.