Construction industry calling for more emphasis on building information modelling
Tuesday November 8, 2016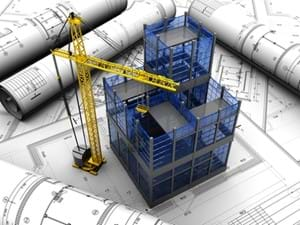 Building anything, be it an apartment complex or a massive industrial facility, is a highly complex and collaborative process. Getting it right requires having all sorts of people with specialised talents work together. Architects, engineers, contractors and the actual builders all have to share their insights as they design, build, redesign and adjust as they go along.
BIM entails building things more collaboratively, using one coherent system of digital models rather than many disjointed plans.
Rest assured, any way to improve this process and make it more efficient is welcomed with open arms. This is the thinking behind the construction industry's interest in building information modelling (BIM). In short, BIM entails building things more collaboratively, using one coherent system of digital models rather than many disjointed plans. Workers on building projects everywhere are clamouring for higher BIM standards.
How BIM can drive innovation
The state of building services recruitment today is that companies aren't just looking for people capable of finishing projects - they want to finish them more quickly and efficiently than ever, so as to add profitability.
According to a report from BuildingSMART Australasia, there's a clear need for greater profits. The construction industry accounts for a significant part of the region's total gross domestic product - between 6 and 8 per cent - but has seen decreasing productivity throughout the last three decades.
The Allen Consulting Report has estimated that adopting better BIM technology would have a significant effect on the Australian economy, with the added value estimated as high as $7.6 billion per year.
Hope for a new government mandate
Companies have the option of simply empowering themselves to do more with BIM, but the real hope is that the Australian government mandates it and the word trickles down from there. Climate Control News reported in October that business leaders in numerous industries are pushing for this, asking the government to drive BIM innovation.

At a forum in Sydney, 93 per cent of attendees expressed support for a nationwide BIM mandate."The need for government and industry to collectively create a supportive policy environment has become increasingly essential in order to enable the benefits of new technology and approaches," said Matthew Trigg, state manager at Consult Australia.
Staffing plays a key role as well
Whether the government makes it happen or not, construction companies are hoping to drive greater innovation in the near future. The future of their business depends on it. For this reason, it's wise to partner with a recruitment company in Sydney that's committed to matching companies with smart, creative people.
At The Recruitment Company, we're more than capable of playing that sort of role. If you're looking to drive innovation in the construction business for years to come, either as a business leader or an individual employee looking for work, get in touch with us today.