Tales of Untethered
Part 3: The Architect of Untethered
Tuesday November 8, 2016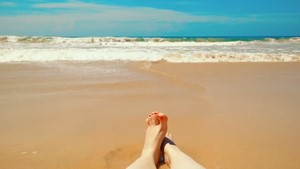 Tales of untethered- part 3
the Architect of Untethered
In my role as People & Performance Director for The Recruitment Company, my eight year journey with the company has been a fascinating one. If you'd asked me 10 years ago whether I'd see myself a decade later, still happily working in an agency environment, the answer would most certainly have been no.
Yet here I sit, on a Friday afternoon, with the privilege of working from the banks of the Hawkesbury River, contemplating my own personal 'Tale of Untethered' and what it means to me.
Like most of us, I have grown up in a world of traditional work places. In a world of recruitment, that is 'always on', fast paced and target driven. Where, like many other businesses I imagine, the measure of success has not always been based on quality of contribution, innovation, productivity and results. But also largely weighted on time chained to a desk, getting in early and staying late to demonstrate commitment by putting in the hours.
Don't get me wrong, recruitment isn't an eight hour a day job. We do whatever it takes to achieve target, so oftentimes early starts and long days are part of the deal. But as a leader, I started to ask myself, 'does this need to be norm?'
A few years ago, I started looking at the way the business world is moving, in particular Microsoft's overhaul of how they do things; shifting a global tech company of that size and scope to flexible, activity based working. I became intrigued by this new way of thinking, and wondered whether the same thing would be possible for a medium sized sales company, without the same resources, technology and spend.
I dared to ask the question; can we be as successful, or even more successful, working from where we want, when we want, how we want, and still find the right balance?
And with that question, my untethered journey began. To be a part of creating a company that not only embraces this possibility, but has been working keenly over the past few years to make it a reality.
I'm a big believer in the 'show rather than tell' mentality, so here are three ways that working untethered has changed my life;
I no longer feel I am rushing my way through life
Someone once said to me 'it seems to me you're so busy rushing through your life, I worry you might miss it.'
The beauty of working untethered for me, is that I no longer feel the pressure of time like I used to. I focus far less on time itself, and far more on what I manage to achieve with it. Time is no longer the pressured constraint I once felt it was, where there never seemed to be enough. It is now a commodity I feel I have (and enjoy) a good amount of.
I now plan and dictate my own time to a large extent. I have set anchor points in my week where I have to (and want to) be in the office to do my job effectively. But I plan for that. And having the freedom to diversify my location, and úntether' myself from the ongoing needs and demands of a rigorous sales team in order to maximize productivity has been a  game changer.
Having the choice is what it's all about
There was a part of me that that worried that what we were trying to achieve was completely mad. Would the team step up to what we were asking of them? Would they want to spend time in the office when they could work from anywhere? Would we manage to retain our high performing culture that we've spent so much time and energy building over the years? Or would it all start unraveling at the seams?
As usual, our people surprised me and surpassed expectation. By how much they like being in the office, working together, spending time together, being driven on and inspired by one another. Simply having the choice creates an element of freedom. The minute you no longer have to do something, you begin to do it because you want to. And there is great power, and satisfaction in that. If you're doing what you want to do, where and how you want to do it, work takes on a whole new meaning.
I no longer feel I have to sacrifice time for money
I have been in many phases of my life where I have either had boundless amounts of time, but no money to enjoy it the way I would like. Running out of money in the middle of my world tour, and moving to Australia with nothing but an overdraft, really stands out here. Working in recruitment, commission changed my life in that respect, but time then became the more precious commodity.  I used to think it one of life's great injustices that one either seemed to have one or the other. I now view things very differently.
Flexible working has opened up a life that affords me both. I have a great job that supports the lifestyle I have become accustomed to. I work hard for that privilege, but working untethered enables me to work where I like. I sit on the beachfront in manly,  I run interviews  in coffee shops (and bars) in  Manly and the city, and I can work remotely on a Friday from wherever I'm heading off to for the weekend, to get a change of scenery and some extra time away. I balance my work and my lifestyle to have the best of both worlds, and I believe you can too. 
I share this blog with you, not because I believe I'm extraordinary, or in any way different. I certainly don't claim to have figured it all out. But through my untethered journey thus far, I have learned so much about just how much in life is possible.
Have you been working to create a flexible working environment in your business? Is this something as a business owner, or employee, you're interested in talking more about? I'd love to hear from you. Get in touch with me on [email protected]
If you've enjoyed the read, you're a recruiter or HR professional and my blog has sparked your interest in working for a company that does flexibility really well, check out our current opportunities here   
To see the rest of this blog series (there are another 5) follow us on Linkedin
Or find out what it would be like to work for The Recruitment Company here