Project management software - pros and cons
Monday August 21, 2017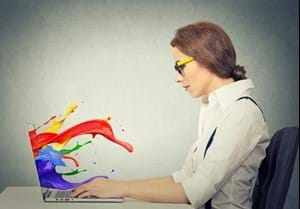 Good project management is key to maximising the efficiency of processes and promoting good outcomes, so it's important for businesses to get quality project services recruitment. While the skills of project managers are fundamental, having the right tools allows them to take their performance to the next level and deliver the best possible results for the organisation. Project management software can provide a number of benefits to project services professionals, but it also comes with some difficulties that need to be managed effectively to maximise the merits.

With digital disruption, innovation and globalisation making projects more complex than ever, today's project managers need all the tools a their disposal. Software can deliver a number of strengths to help these professionals do their jobs, including:Top advantages of project management tools
Easy collaboration - Software allows people at all levels to communicate easily and ensures that everyone, from staff, to vendors, to clients, has access to the data they need. It also means that businesses are able to access a wider talent pool and can utilise the expertise of quality workers no matter where they are.
Track projects accurately - Project management tools make it easy to monitor progress at every stage of the project lifecycle, ensuring that key outcomes are met and the work stays on track and within budget. This ultimately allows for more streamlined and efficient processes.
Improved transparency - Software also promotes transparency by making project information accessible on a centralised platform,  helping stakeholders across the organisation feel more involved and accountable.
A business should look for software that best suits the needs of the project.
Biggest challenges to watch out for
Along with these advantages come some potential obstacles to be navigated. According to recent research from business software review platform G2 Crowd, many project management software users highlight the need for extensive training in order to implement the tools effectively in-house.
Likewise, the study revealed that it's vital for businesses to look for the software and features that best suit their needs and integration levels, rather than fall back on a one-size-fits-all solution. The key is to assess both the skills of staff and the unique requirements of the project and implement software that is tailored to fit these parameters.
Nevertheless, if used effectively, project management software can be a useful tool to augment the work of project managers and help businesses make the most of technical recruitment.