Project managers: Full time or contractors?
Thursday October 19, 2017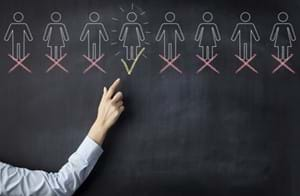 There are many factors that can influence the success of a project, including resources, deadlines, and unforeseen issues. However, arguably the most important factor is the person running it - a good project manager can help deal with the challenges that inevitably come to pass, providing the best chance for the project to meet its key goals, deadline and budget. But with the option to hire a project manager on either a full time or a contract basis, which one is right for the needs of your business?
Here are three aspects to consider that will help you make the best project services recruitment decision:
The most suitable type of project manager will depend on the needs of your business and the project in question.
1. Length of commitment
The first thing to think about is how long you'll need the project manager for, and how much flexibility you require. If it's a one-off, short term project, it may be in your best interests to employ a contractor, as this means you'll have them while they are needed and their contract will end once the project is completed. However if it is a long term situation or your business regularly takes on projects of a similar nature, it could be better to hire someone full time who can become familiar with the ins and outs of your organisation and is available whenever they are required.
2. Cost savings
Cost is another key factor when deciding on the kind of project manager to hire, with a recent study from Accenture finding that almost 40 per cent of employers cite cost savings as the biggest advantage of employing contract workers. Due to the uncertainty of contract work, many of these professionals charge higher rates than traditional employees but for an inherently shorter period of time. Meanwhile, full time project managers are likely to end up costing more in the long run, so it's important to weight up costs with your business' needs to identify which will be most economic overall.

Next, consider what type of skills your project manager will need to be successful. If the project in question demands highly a specialised or technical skill set, it may be best to contract a professional with these expertise. Contractors often have greater levels of experience within narrow or unusual fields, and will also have worked in a range of different environments. On the other hand, more transferrable and well-rounded competencies can be easily found around professionals looking for full time roles. Project managers with a broader range of abilities will be well-suited to permanent employment, as they will adapt well to a variety of different projects.3. Skill requirements
Either way, working with a specialised recruitment agency will give you the best chance to find project management professionals with the expertise you need.
A recruiter can help you source a contact or full time project manager with the skills to meet your needs.
4. Technology resources
The final factor to consider is how forward-thinking and digitally adapted your organisation is. In many cases, having all your data centralised on the cloud can make it much easier for contracted project managers to access the information they need for one-off projects, and technology also allows them to communicate with your full time staff more effectively if they are working remotely. In addition, contracting a project manager can help to promote innovation in your business, as it will be exposed to new technologies and IT knowledge. Regardless of whether you employ a project manager full time or on a contract, having sufficient IT resources will be a big advantage for your project in general.
Whichever type of project manager is right for you, the consultants at The Recruitment Company can help you source quality candidates who have the skills and experience to ensure your project achieves a great outcome. To learn more about our specialist recruitment services in Sydney, get in touch with our team today.