Top 4 video recruitment products for Australian businesses
Friday February 9, 2018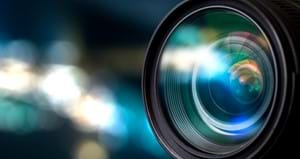 The world of recruitment is becoming more advanced every year, with new technologies revolutionising the way that businesses and recruitment agencies secure the best talent. One of the biggest shifts we've seen over the last few years has been the rise of video, which is now an invaluable tool at multiple points throughout the hiring process. 
But just what are the best video recruitment products for Australian businesses? Let's take a closer look at four of the best
The advantages of Skype job interviews mean it's still an industry standard. 
1. Skype
The first video recruitment product to consider is Skype. It may have been around for years, but the advantages of Skype job interviews mean it's still an industry standard, and a great way to speak face-to-face with candidates. Skype is particularly useful when recruiting overseas employees in Australia - especially within niche industries such as the IT and technology sector, where limited talent pools often mean having to look farther afield.
2. VidInterviewing
While Skype is a great starting point for conducting video interviews, it does have its limitations. That's partly why we've seen a huge increase in alternative video interviewing platforms, which offer the same sort of features as Skype, but with a focus on interviewing candidates. Designed by VidCruiter, VidInterviewing is a platform that provides more flexibility during interviews by utilising a one-way process where interviewees respond to pre-recorded questions. Not only does this speed things up, but it also offers features such as a the ability to re-record answers and quickly skip to the next candidate if one is obviously not suitable. 
3. CV One
Of course, products for video interviews aren't just a great tool for businesses and recruitment agencies - they can also be used by candidates to make their resumes stand out from the pack. Unfortunately, not everybody has the skill to record and edit their own personal video, which is why products like CV One are so helpful. By providing users with simple templates, the ability to re-record and conversion to an online format, creating a unique video resume has never been easier. 
4. The Recruitment Company's Dashboards
Finally, there are the video products that cater to both employers and employees, and that's where The Recruitment Company's own Dashboards suite comes in. These products utilise the power of video to provide candidates and hiring managers with a better view of the different options - whether that's by being able to easily browse candidate videos or showcasing what makes a particular opportunity so exciting. 
We think our Dashboards are pretty special, but you don't have to take our word for it. In 2017, we were named Seek's most innovative agency of the year for our emphasis on using new technologies to improve the recruitment process for everybody involved. 
To find out more about our Dashboards, and how video can help your next recruitment process, get in touch with The Recruitment Company today.