Why hybrid IT is the future of IT infrastructure
Friday May 11, 2018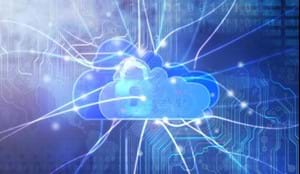 As new technologies continue to emerge on what seems like a weekly basis, it's more important than ever to be agile enough to cope with any new developments. This flexibility is particularly critical to the future of IT infrastructure services, with many businesses now electing to implement a 'hybrid' model.
In this article, we'll explore how a hybrid IT infrastructure allows businesses to enjoy all sorts of different benefits. We'll also be looking at the challenges associated with implementing a hybrid infrastructure, and the importance of having the right IT professionals to manage ongoing maintenance.
Hybrid IT infrastructure combines on-site and off-site platforms to give businesses the best of both worlds.
What is hybrid IT infrastructure?
In essence, hybrid IT infrastructure is exactly what is says on the tin. It's a hybrid operating environment that allows businesses to enjoy the best aspects of all its different components. Typically, this will be a mix of on-premises platforms (such as legacy hardware or colocated servers) and cloud-based platforms (either public or private). 
The benefits of hybrid cloud architecture will depend on the specific blend of IT infrastructure used and the priorities of a particular business, but in general there are a few key reasons why enterprises have been making the switch. 
The first of these is flexibility, particularly within organisations that are expanding. In situations where more operating capacity is unexpected required, extra resources can be easily pulled from the cloud to handle the workload without causing any destabilisation within the existing infrastructure. 
Another vital benefit to hybrid IT is security. While the public cloud provides incredible levels of convenience, it often fails to provide the same level of security that private IT infrastructure can. A hybrid approach makes it possible to keep high-value assets secure in a certified facility while allowing less sensitive parts of an organisations architecture to remain in the cloud. 
HBS alum and Microsoft CFO Amy Hood cites a strong interest in hybrid clouds, among other factors, as key to Azure's growth. Read the full Forbes article at : https://t.co/Jzc9kZsRrG.

— Harvard in Tech (@harvardintech) 26 March 2018
The challenges of hybrid cloud deployment
So, how can organisations optimise their IT infrastructure by deploying a hybrid model? Despite the benefits, the difficulties associated with making the switch are perhaps the biggest barrier to widespread adoption of hybrid IT.
The difficulties associated with switching to hybrid IT are perhaps the biggest barrier to widespread adoption.
Some of the challenges of hybrid cloud deployment that you'll need to consider include: 
Customisation: No two hybrid operating environments are the same, with each one tailored specifically to the needs of a particular business. Integration with existing assets can take time, and data transfer from an existing IT infrastructure is often an expensive process. 
Scalability: One of the benefits to hybrid IT is that it can grow alongside a business, but you'll still need to decide how much flexibility you need prior to deployment, in order to make sure you're not paying for a more extensive infrastructure than you require. 
Compliance: Certain industries such as finance are subject to strict regulations on how they store sensitive data. Before deployment, you'll need to make sure your new hybrid architecture is fully compliant. 
Maintenance: Once a hybrid IT environment is set up, it's the job of your in-house IT team to maintain it. If your current DevOps engineers aren't up to the job, or if your team doesn't include any, then you'll need to make sure to recruit these critical employees in order to make the most of your new IT infrastructure. 
With the right employees, the switch to hybrid can be simple and stress-free. To find out more about securing them for your business, contact The Recruitment Company today.