Sat 06 Jun 2015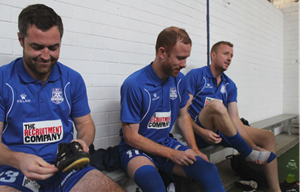 Reserves 1 pm: Waverley 4 -3 GWFC
Glebe came into the match smarting after a couple of losses and needed to get the season back on track.
Waverley were flying high having won 5 in a row, and while Glebe had quite a few injuries and absentees to contend with, we were happy to have Jodie Scott back after a 4 week layoff with injury.
The game started off to form, with Glebe struggling to impose themselves and Waverley looking threatening, and it was a worthy 2-0 lead that Waverley took into half time.
A stern half time talk from Manager Stuart Emmins, along with the introduction of the fit again Scot…
Submitted on Sat 06 Jun 2015